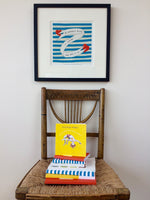 WELCOME TO OUR NEW WEBSITE!
Our shiny new website is open for business!
We have been frantic behind the scenes creating the new site - with the help of shopify guru Richard George. We hope you will find it easy and clear to use, and that it you saves precious time when making an order.
Please let us know if you find any irritating glitches and we will ask our trouble shooter Rich to investigate.
We aim to be open to the public for order from us directly  in early June. Watch this space...